Featured Activities and Deliverables:
Design Considerations
The new feature allows users (target group: restaurant employees) to search among the restaurant's guest checks and retrieve the desired check.

The limitations of the platform on which the feature was being developed were the main design constraints. Certain business requirements also limited consideration of some potential design solutions.

The major design problems requiring consideration were:
Which filters should be available to users to narrow down the returned search results?
What is the optimal way to display the check summaries returned from a search that will allow users to quickly scan the list to identify the check they want?
When the user is conducting a check search, what is the best way to display CTAs, search query modifications and other important functions?
Initial Notes and Sketches
I took notes to help me work through some of the requirements and sktetched out a preliminary workflow on a whiteboard as a brainstorm exercise.
Initial Notes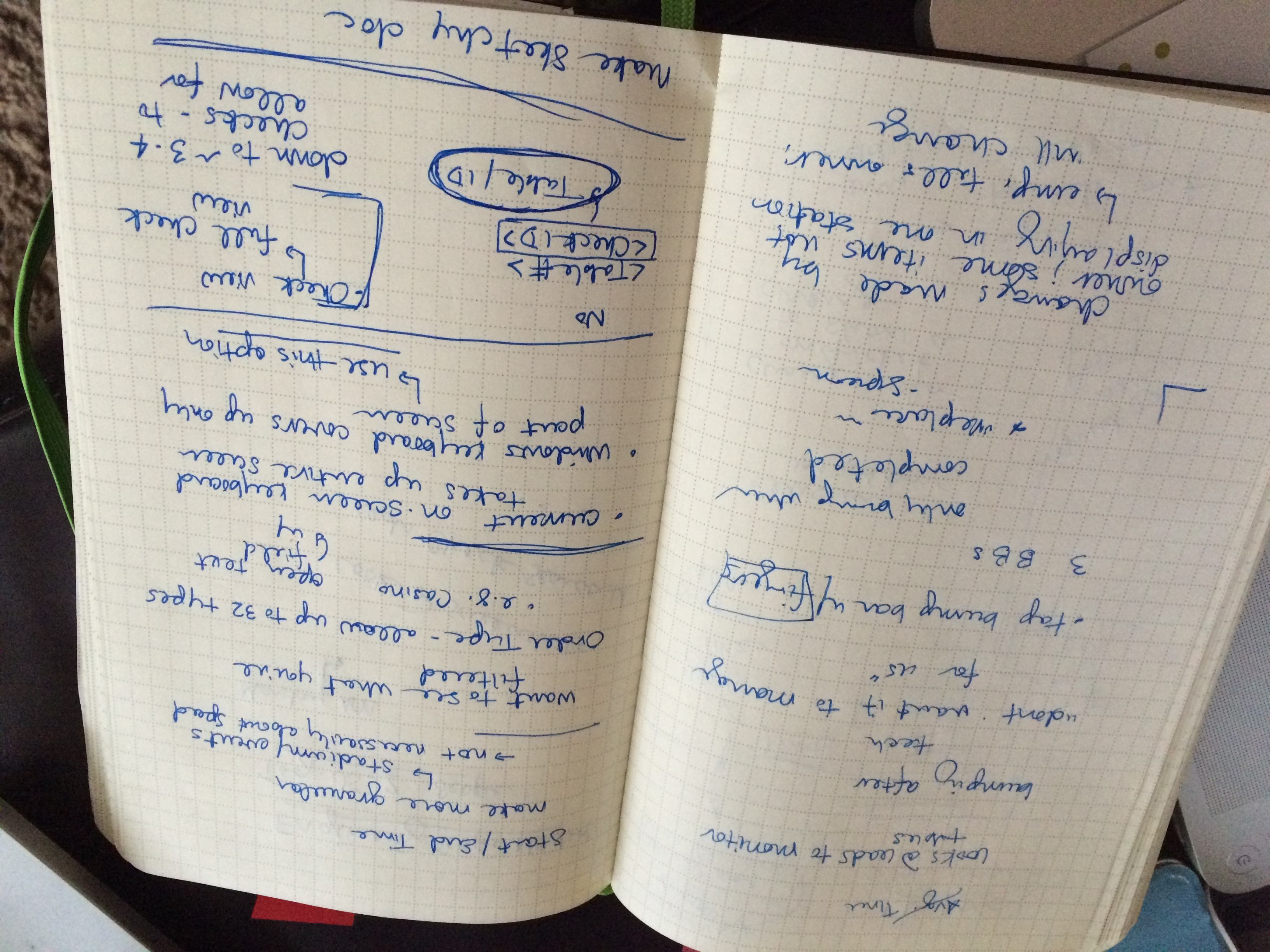 Whiteboard Sketch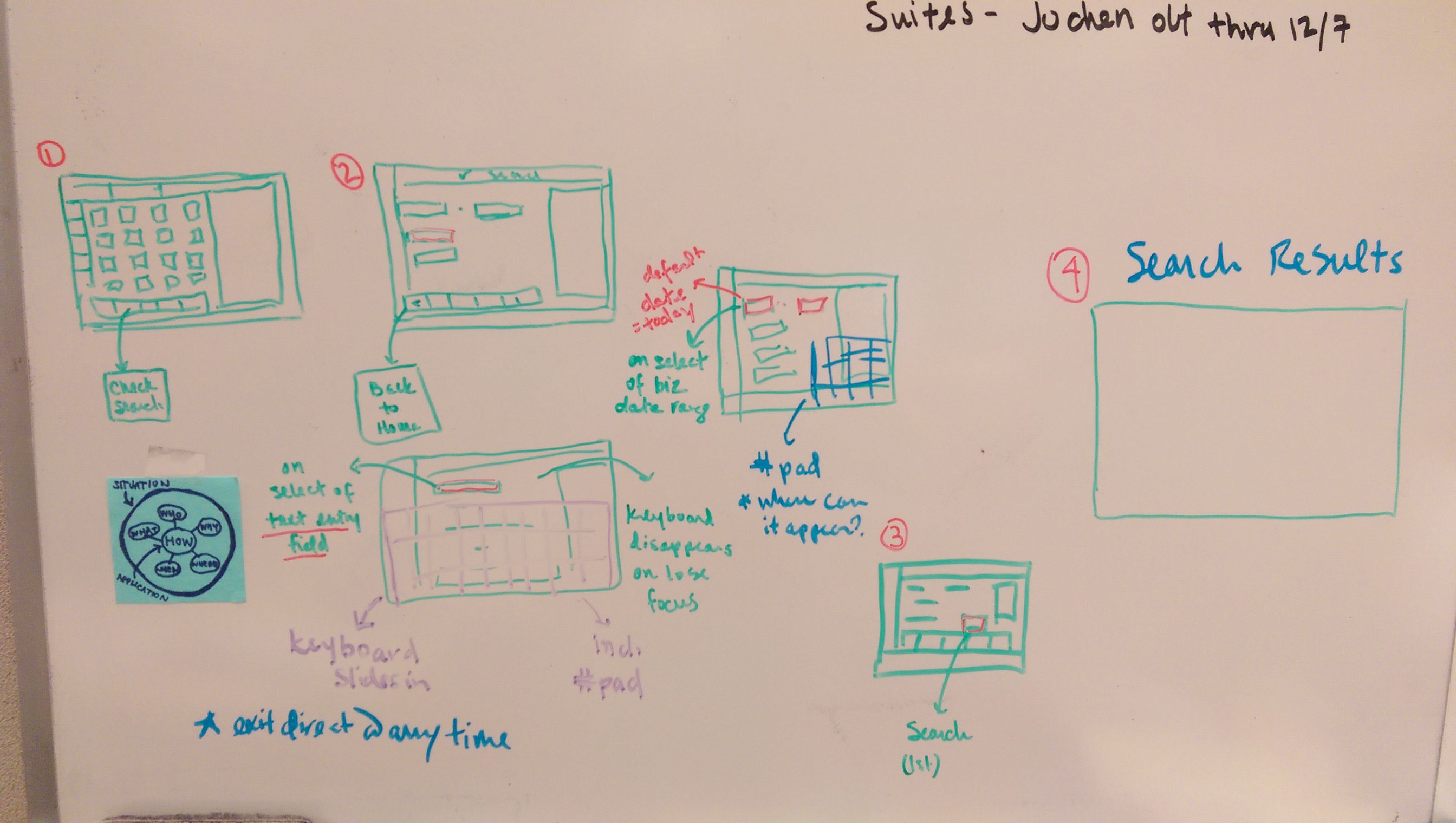 Wireframes
Using Omnigraffle and Axure 8, I developed several iterations of wireframes and clickable prototypes intended to provide design and functional specification for my recommended design solutions.
Wireframes v. 1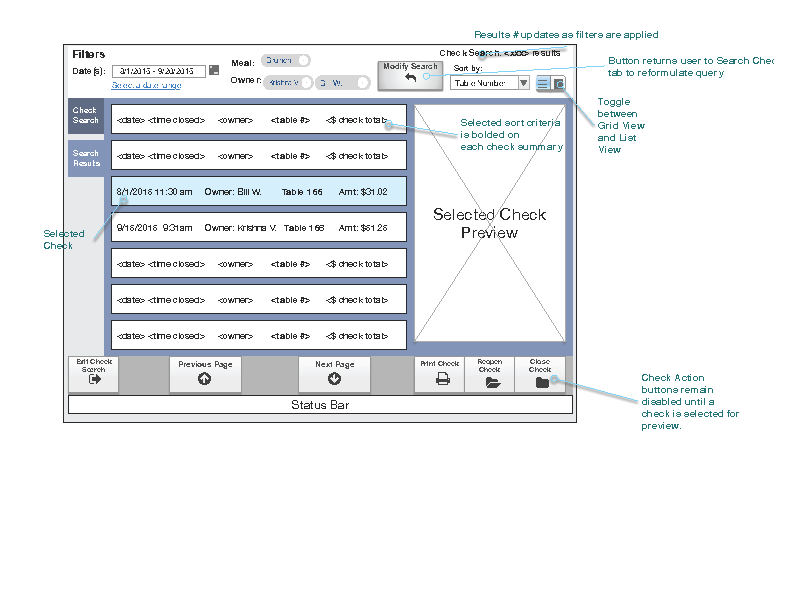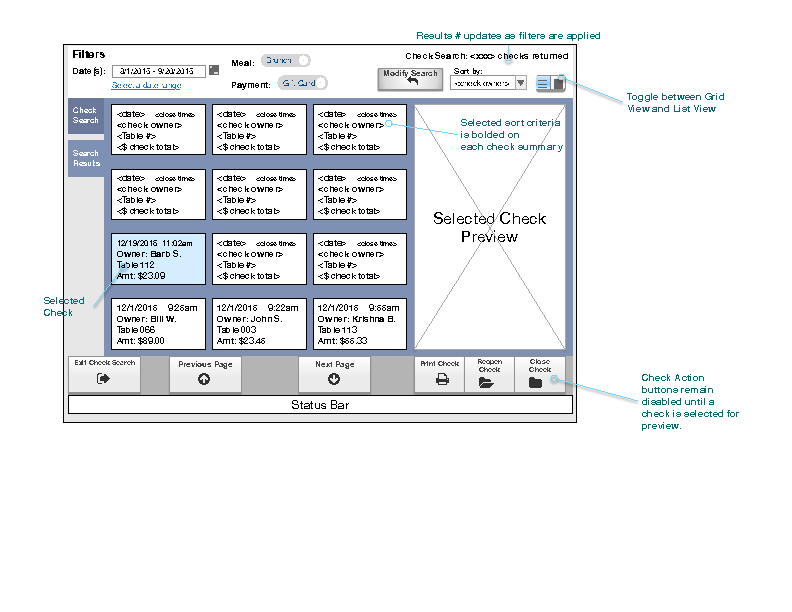 Wireframes v. 2